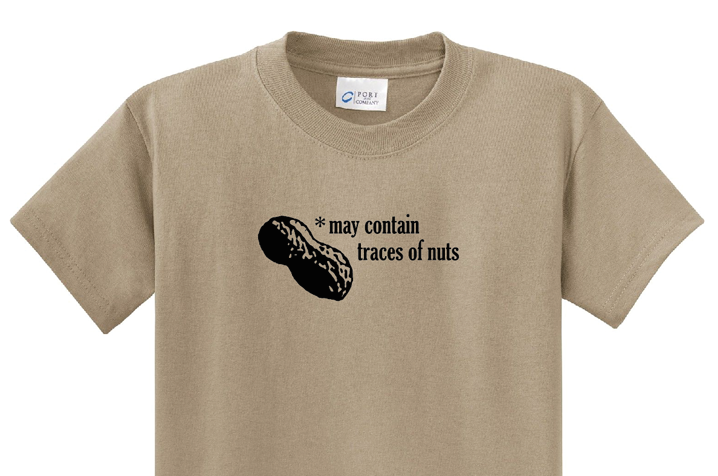 May Contain Traces of Nuts
Yes, the world is in trouble and you know it… but you gotta be able to laugh at yourself too. 

The t-shirt is a quality 6.1 oz cotton. It comes in medium tan with a black, one color design.

We are currently out of stock in sizes 3XL & 4XL. You can still order the item and we'll ship it as soon as it's printed. Please contact us if you have any questions.